The acronym ALPR stands for Automatic License Plate Recognition which is also known as ANPR (Automatic Number Plate Recognition).
ALPR/ANPR is a highly accurate, camera and software-based technology capable to automatically recognize car plates under all weather conditions without the need for human intervention.
Application fields of ALPR cameras
As such, ALPR cameras with their embedded number plate recognition software have revolutionized all aspects of traffic monitoring and contributed to road safety.
This includes various enforcement measurements ranging from speed enforcement and red-light enforcement to parking, access control to priority lanes such as bus lanes.
Number plate recognition software or ALPR is also applied in tolling when it comes to axle counting, free flow and stop and go tolling; as well as control of low emission zones.
ALPR/ANPR cameras are also used for vehicle tracking such as in homeland security missions.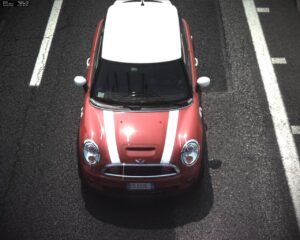 The fixed ALPR Cameras solution
The latest generation of Tattile ALPR/ANPR smart traffic monitoring cameras includes the product line which used for fixed installations.
Herein, the red light traffic cameras – Vega Smart Red Traffic Light – are typically cameras installed on top of traffic lights. Furthermore, the Vega Smart Speed fulfil the function of speed  control cameras and average speed control cameras.
The Mobile ALPR Camera solution
In addition to these fixes installed traffic surveillance smart cameras Tattile with its ALPR Mobile provides a mobile ALPR camera enabling traffic monitoring even in a moving ANPR camera police car.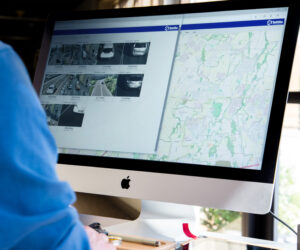 Benefits and advantages of using ALPR Cameras
Using Tattile Automatic License Plate Recognition Cameras you can provide a highly accurate automated reading of vehicles' plate, limit human manual review and automate the processing of tasks. ALPR software can be used for tracking the movement of criminals (as crime deterrent), avoiding dangerous situations and collecting data.
Why choose Tattile ALPR Cameras?
Tattile ALPR cameras are unique for their capability of being completely configurable according to the customer's needs.
The ALPR solution is tailor-made with outstanding embedded technology. Tattile solutions grant the continuous availability of pre-sales and after-sales support: we will follow you in every step of your project.