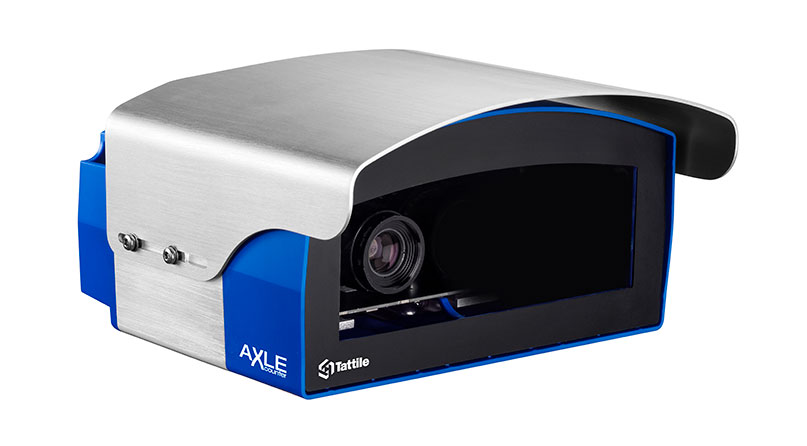 Axle Counter
The Axle Counter is a compact axle recognition and counting system based on deep learning (AI)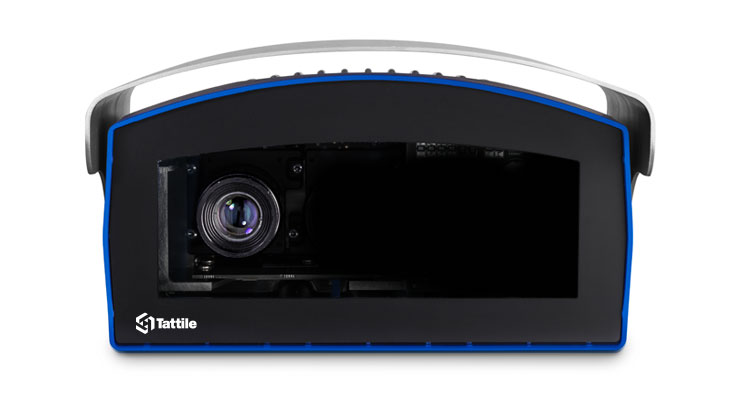 Targeted to free flow tolling applications.
Its advanced embedded processing capability, based on AI, allows to detect and count vehicles' axles, at any time of the day and of the night.
Thanks to its Artificial Intelligence (AI) based algorithm the system generate the reconstructed image of the vehicle for visual confirmation, together with the configurable set of metadata.
Easy to install
Its local storage capability allows operating stand-alone in case connectivity is not available.
The Axle Counter system is easy to install and to integrate with external illuminators and triggering sources, simplifying the installation impact and giving high flexibility.
Security & Design
Water-proof protection IP67.
Vandal proof connectors.
Axle Counter features a Power-over-Ethernet (POE) interface for minimizing the installation and maintenance time.
The Axle Counter system offers the capability to detect and to count the number of vehicles' axles on a free flow application. Thanks to its installation layout, the Axle Counter is modular and replicable on multiple lanes. The Linux-based camera captures images with high frame rate and process them with its internal deep learning algorithms (AI)  trained over a very large number of images and continuously increasing to provide high performances in a compact processing device.
Thanks to the external infrared illuminator at wavelength of 850nm, the Axle Counter captures clear and detailed images in any weather condition and during the night, without interfering with vehicle drivers. Furthermore, the camera controls the illuminator optimizing the image quality and the overall results.
The Axle Counter gantry installation is made easy thanks to the Power-over-Ethernet (PoE) interface that provides a single cable connection to the camera for power and data transfer.
Additionally, for optimal performances the Axle Counter is triggered by different triggering sources, allowing flexible interfacing with existing devices and perfect integration with Tattile ANPR (ALPR) devices.
The Axle Counter provides the resulting metadata together with the reconstructed image of the vehicle, giving evidence of the transit to the tolling operators.
Software features and performances
Lane Detected
1
Max Vehicle Speed
180 km/h - 112 mph
Installation height
6 m (typical) - 19.6 ft (typical)
Counting accuracy
>95% over 3 classes
Capture rate
Up to 50 fps
AES256
Yes
SHA2
Yes
Data buffering and storage
Yes
Compression
JPG
Speed estimation
optional
CONFIGURATION
Web Server
Installation and configuration with on board Web Server
TCP/IP Server
Configuration and monitoring through TCP/IP protocol (SDK provided)
Date and Hour
Synchronization via NTP protocol or optional internal GPS
Software Update
Upgrading via Web Interface and SDK
DATA TRANSMISSION
FTP
FTP Client to FTP Server mode for remote data transmission; Multiple IP servers addressable
TCP/IP
Tattile TCP/IP open protocol; (SDK provided)
Standard protocols
XML; SNMP
Serial Port
Insulated RS485
OPERATING MODE
Trigger Ethernet
Image capture and processing triggered by Ethernet command with Tattile TCP/IP open protocol (SDK provided)
Trigger Input
Image capture and processing triggered by digital signal start/stop
Technical features
SYSTEM
Image capture sensor
2 Megapixel grayscale
Illuminator
External illuminator InfraRed @ 850 nm
Lenses
C-Mount. Different focal lenses available
Operating System
Linux Operating System
Digital i/o
2 Inputs - 2 Outputs – 1 Strobe output
Connectors
Waterproof circular connector
IP Protection
Waterproof IP67
Ethernet
GigaBit Ethernet 10/100/1000
Storage
uSD up to 128 GB
GPS
Optional
ENVIRONMENT, SIZE, POWER
Operating & Storage
Temperature
From -40° to +60° C - From -40° to +140° F
Operating & Storage
Humidity
Up to 95% non condensing
Dimensions
187 x 103,5 x 216 mm - 7.4 x 4.1 x 8.5 in (WxHxL)
Weight
5 kg - 11 lbs
Power supply voltage
24 Vdc, PoE+
Power consumption
15 W (max)
Included Features and Optionals
INCLUDED
OPTIONAL
Multicore Processor
X
Image capture sensor
X
Micro Sd
X
Linux OS
X
Onboard processing
X
Autoiris
X
Easinstall App
X
| | |
| --- | --- |
| F01900 | Automatic Axle Counter |
| F01912 | External IR Illuminator |
In order to update the firmware please contact TRAFFIC@tattile.com, specifying the Part Number of your camera and the version of the firmware currently uploaded on it.