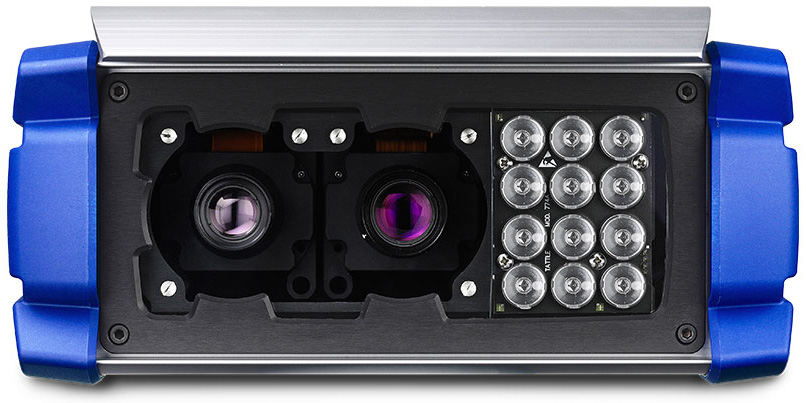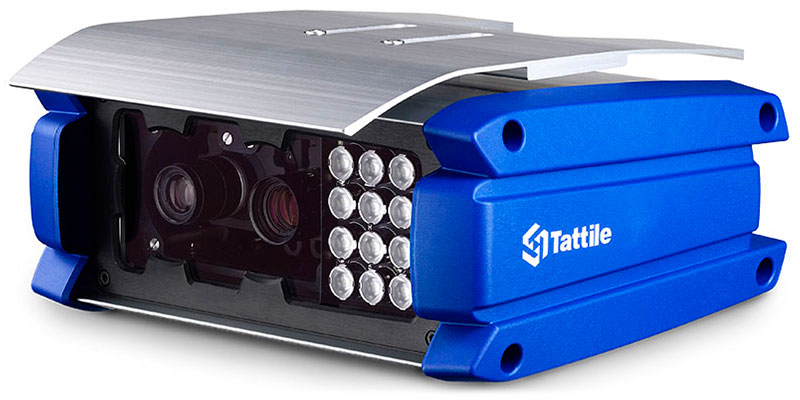 Smart Red Traffic Light Camera
The new concept of red light enforcement cameras


Tattile Smart Red Traffic Light is the system designed for applications of red light violations. The device allows the red light status identification through image analysis (without external sensors); no external device is requested, therefore installation and maintenance costs are reduced.
The system is able to manage different kinds of traffic installations (one or two lanes, one traffic light for each lane or every two lanes).
Capability to recognise every plate (not only violators), very useful for security purposes.
All transit plates are recorded and available for:
– Red light enforcement
– Tax and insurance control
– Vehicle tracking
– Traffic monitoring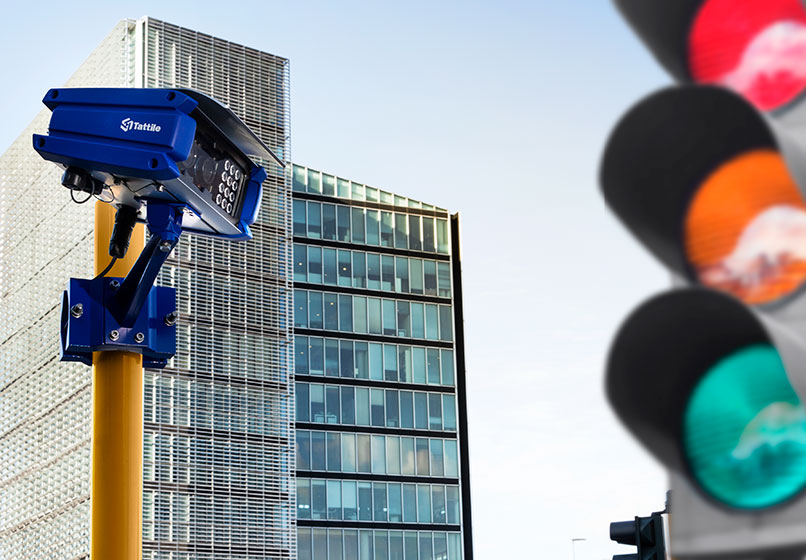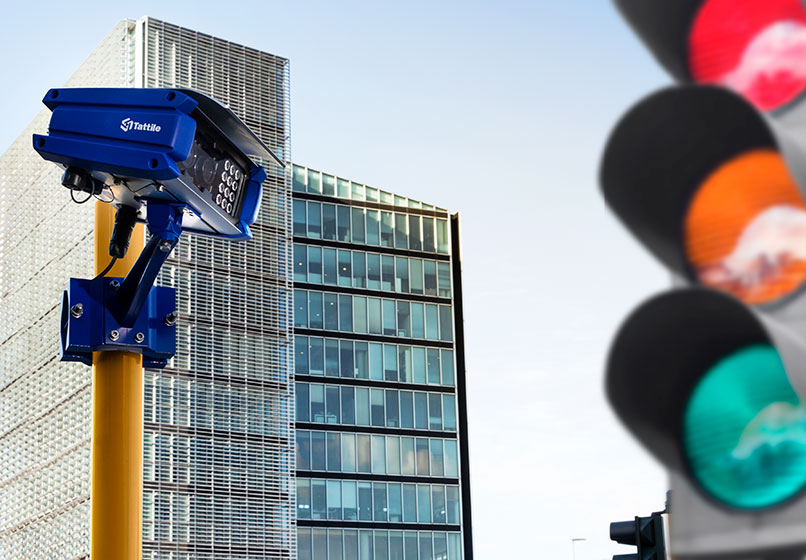 Enforcement
Traffic monitoring
Security
The system creates detailed evidence report and can be combined with speed enforcement.
With its unique ITS product range Tattile revolutionizes the way red light violation enforcement is taken out. The new Tattile Smart Red Traffic Light automatically detects the light status of a traffic light using camera-based image analysis without any external sensor and thus reduces installation and maintenance efforts to the minimum. Every time the light turns red the violation mode activates and the system creates a virtual trigger on the road surface. Once a vehicle crosses this virtual line causing a violation, the intelligent camera takes a picture of the license plate which is then read out by the embedded OCR engine. In addition, a series of monochrome or optionally color context pictures is made to show the vehicle approaching the traffic light and passing the stop line at the red signal. Moreover, for the final proof, even a video showing the violation is delivered.
The entire report containing all violation evidences, including date and time of the violation and duration of the red phase at the time of violation, is created inside the Tattile system and made ready to be stored or passed on to the traffic authorities. By this, no additional software or external processing power on servers is needed; this makes the system extremely cost-efficient. The Tattile Smart TL is able to manage different kinds of traffic installations from one to two lanes and from one traffic light per lane to one traffic light every two lanes. The video mode inside the system can be used to establish a constant HD video stream of the scene.
In particular for inner-city applications the Tattile Smart Traffic Light enforcement system can easily be combined with the Tattile Smart Speed system to monitor both speed and red light violations in a given area and save installation costs of more complex but less efficient systems.
With all these new features the Tattile Smart Traffic Light camera has evolved from a pure ANPR (ALPR) camera to a complete vehicle identification system. This gives the user the additional benefit to identify all passing vehicles; a feature that can be used for traffic monitoring and vehicle tracking even while the red light violation is active. Bearing in mind the ease of installation and the stand-alone solution with no need for additional processing power the new Tattile systems enters a new dimension of cost-effectiveness in the ANPR-sector.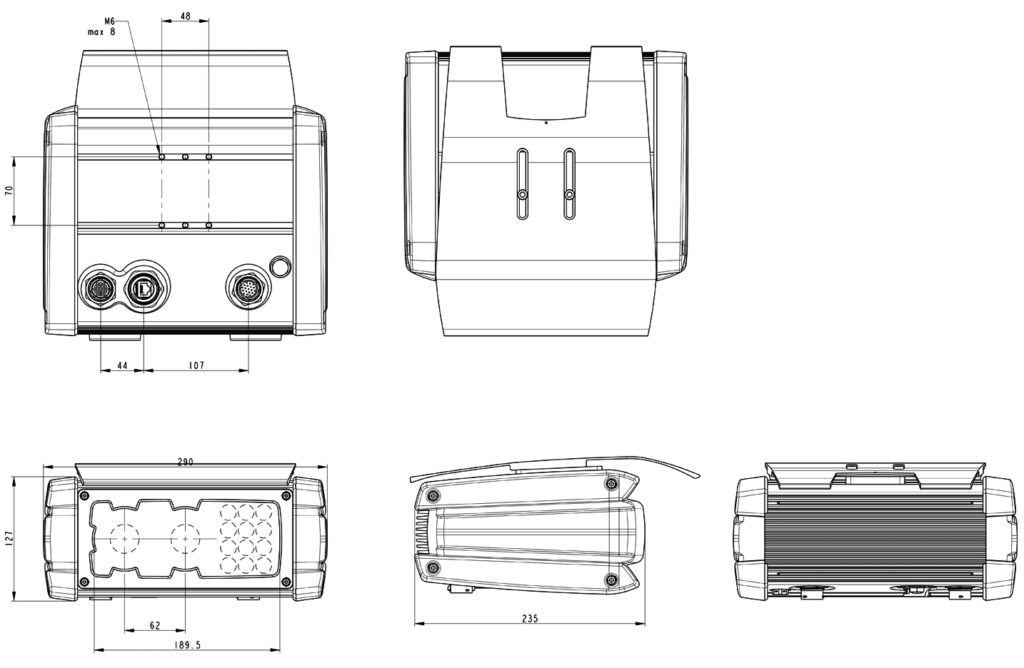 Software features and performances
Lane Detected
2
Max Vehicle Speed
250 km/h - 155 mph
Working Distance
Up to 25 m - Up to 82 ft
Detection
99%
Reading
>95%
OCR
ANPR (ALPR) engine on board
2nd Lever OCR
optional
Capture rate
Up to 75 fps
Classification
optional
Vehicle Color
optional
Vehicle Brand
optional
Vehicle Model
optional
AES256
Yes
SHA2
Yes
Compression
JPG
Streaming
Video streaming via standard RTSP protocol
CONFIGURATION
Web Server
Installation and configuration by Web Server on board
TCP/IP Server
Configuration and monitoring through TCP/IP protocol (SDK provided)
Date and Hour
Synchronization via NTP protocol, IEEE1588, GPS
Software Update
Upgrading via Web Interface and SDK
DATA TRANSMISSION
FTP
FTP Client to FTP Server mode for remote data transmission; Multiple IP servers addressable
TCP/IP
Tattile TCP/IP open protocol; (SDK provided)
Standard protocols
XML; SNMP; NTCIP; DATEX2; UTMC; ONVIF; MODBUS
Serial Port
Insulated RS485
OPERATING MODE
Free Run
Continuous image capture and processing
Triggered
Image capture and processing triggered by Ethernet command or digital signal
Technical features
SYSTEM
ANPR (ALPR) camera
5 MPX BW
5 MPx Color (color version)
Context camera
2.3 MegaPixel Color CMOS sensor
Illuminator
12 high power LEDs, InfraRed @ 850 nm
Lenses
C-Mount. Many focal lengths available
Operating System
Linux Operating System
Digital i/o
6 Optoisolated input - 4 Relay Output – 1 Strobe output
Connectors
Waterproof circular connector
IP Protection
Waterproof IP68
Ethernet
GigaBit Ethernet 10/100/1000
Storage
uSD up to 128 GB
Optional HD/SSD
GPS
Yes
LTE
Optional
ENVIRONMENT, SIZE, POWER
Operating & Storage Temperature
From -40° to +60° C - From -40° to +140° F
Operating & Storage Humidity
Up to 95% non condensing
Dimensions
290 x 127 x 235 mm - 11.4 x 5 x 9.25 in (WxHxL)
Weight
5.5 kg - 12.12 lbs
Protection
Waterproof IP68
Power supply voltage
24 Vdc
Power consumption
50 W (max)
Included Features and Optionals
INCLUDED
OPTIONAL
Double Processor
X
FPGA
X
OCR 5Mp Sensor
X
Color Sensor
X
Micro Sd
X
Embedded Illuminator
X
Radar
GPS
X
LTE
X
SSD
X
Linux Os
X
Traffic Light Violation Sw
X
Rigel Traffic Analysis
X
OCR
X
Autoiris
X
Easinstall App
X
Brand Recognition
X
Color Recognition
X
Model Recognition
X
Optical Classification
X
Second Level OCR
X
Speed Estimation
X
HD Video
X
F01764
SMART TRAFFIC LIGHT
F01769
SMART TRAFFIC LIGHT 

Non Reflective Plates
In order to update the firmware please contact FAE_Traffic@tattile.com, specifying the Part Number of your camera and the version of the firmware currently uploaded on it.