Vega Smart Speed
The new Vega Smart Speed is an advanced system for speed violations detection.
The application fields of this camera are Instant Speed Enforcement and Average Speed Enforcement.
The Vega Smart Speed is the new user-friendly tool for fighting speeders. It features a light and compact camera that can be easily installed, also in harsh conditions. It doesn't require heating or cooling. The onboard plate recognition makes Officer's job easier and faster.
Real time detection of infringements with OCR on board
Embedded multi tracking radar
No post-processing requested
Detection  of vehicles infringing average speed or punctual speed limits
Capability to recognise every plate (not only violators), very useful for security purposes
All transit plates are recorded and available for:
• Speed enforcement (spot/average)
• Tax and insurance control
• Vehicle tracking
• Traffic monitoring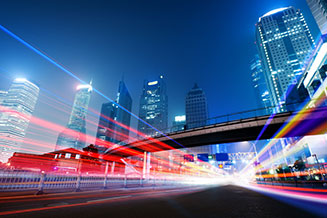 Enforcement
Traffic monitoring
Security
Next generation Tattile ITS systems pushes limits from ANPR (ALPR) to true vehicle identification
With the growing abilities of vision systems and the trend towards embedded systems demands have raised for tolling, free-flow, and speeding or red-light control applications. ITS-users increasingly ask for the ability to introduce a higher level of intelligence into previously dumb IP cameras, to provide wireless camera control, and to offer additional functionalities with easy access and installation. Tattile has taken up these latest breakthroughs in machine vision technology and designed and developed entirely from the ground the new Tattile Vega Smart range of camera systems. These new ITS camera systems go beyond pure automatic number plate recognition and offer functions as well as a level of integration which cannot be found elsewhere on the market. The cameras are a genuinely next-generation product line that makes the step from an APNR (ALPR) system to a full vehicle identification system.
Integral part of the new product line is the Vega Smart 2HD, a camera specifically designed to the requirements in free flow toll collection, traffic monitoring and security. The system is able to cover two lanes at 7.5 meters width maximum and detects vehicles at a speed of up to 250 km/h. Additional standard functionalities include embedded ANPR (ALPR), monochrome vehicle images and color context vehicles images, and an optical speed evaluation as well as the capability to read reflective and non-reflective license plates. An extra sensitive sensor mounted on the Vega Smart 2HD's context camera ensures quality images also in low light conditions. The modular system architecture allows an easy customization of the hardware platform according to complexity of each given application.
These standard features are complemented by optional functionalities which transform the camera from a standard plate reader into a true smart vehicles recognition and a security system. Firstly, a system can be added to recognize the vehicle brand, vehicle class and even the vehicle color and additionally offer HD Streaming for video surveillance. In addition, the Smart camera can be equipped to simultaneously run two different OCRs on-board. The Real-time licence plate identification is then performed by two independent software tools inside the system that provide a maximum accuracy. Through this Double OCR the validated licence plate data is a direct output from the camera and any additional third party analysis software is redundant which reduces complexity and system costs for the user.
On top of that, Tattile offers the first of its kind smartphone and/or tablet App for remote camera configuration. Through the Easinstall App not only the Install pack can be uploaded to the camera via remote connection but all optional camera functionalities even when the system is already in operation.
The new Tattile Vega Smart 2HD APNR (ALPR) system marks the next generation of highly scalable smart cameras. Its embedded intelligence provides a maximum output at extremely low system costs since all algorithms are inside the system and deliver an output ready to be interpreted by the user.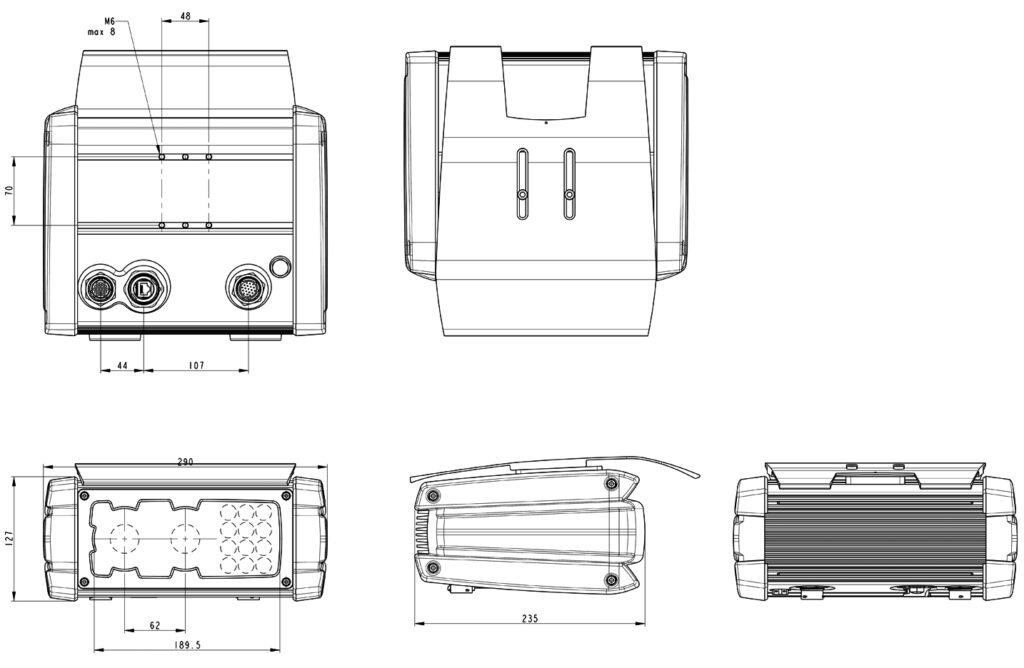 Software features and performances
Lane Detected
2
Max Vehicle Speed
250 km/h - 155 mph
Working Distance
Up to 35 m - Up to 115 ft
Detection
99%
Reading
>95%
OCR
ANPR (ALPR) engine on board
2nd Lever OCR
optional
Capture rate
Up to 75 fps
Classification
optional
Vehicle Color
optional
Vehicle Brand
optional
Vehicle Model
optional
AES256
Yes
SHA2
Yes
Compression
JPG
Streaming
Video streaming via standard RTSP protocol
CONFIGURATION
Web Server
Installation and configuration by Web Server on board
TCP/IP Server
Configuration and monitoring through TCP/IP protocol (SDK provided)
Date and Hour
Synchronization via NTP protocol, IEEE1588, GPS
Software Update
Upgrading via Web Interface and SDK
DATA TRANSMISSION
FTP
FTP Client to FTP Server mode for remote data transmission; Multiple IP servers addressable
TCP/IP
Tattile TCP/IP open protocol; (SDK provided)
Standard protocols
XML; SNMP; NTCIP; DATEX2; UTMC; ONVIF; MODBUS
Serial Port
Insulated RS485
OPERATING MODE
Free Run
Continuous processing with automatic vehicle detection, even without plate
Triggered
Image capture and processing triggered by Ethernet command or digital signal
Technical features
SYSTEM
ANPR camera
5 MPX BW
5 MPx Color (color version)
Context camera
MegaPixel Color CMOS sensor
Illuminator
12 high power LEDs, InfraRed @ 850 nm
Lenses
C-Mount. Many focal lengths available
Operating System
Linux Operating System
Digital i/o
6 Optoisolated input - 4 Relay Output – 1 Strobe output
Connectors
Waterproof circular connector
IP Protection
Waterproof IP68
Ethernet
GigaBit Ethernet 10/100/1000
Storage
uSD up to 128 GB
HD/SSD up to 1 TB
GPS
Yes
LTE
Optional
WiFi (Easinstall)
Yes
ENVIRONMENT, SIZE, POWER
Operating & Storage Temperature
From -40° to +60° C - From -40° to +140° F
Operating & Storage Humidity
Up to 95% non condensing
Dimensions
404 x 127 x 235 mm - 15.9 x 5 x 9.25 in (WxHxL)
Weight
7.4 kg - 16.31 lbs
Power supply voltage
24 Vdc
Power consumption
50 W (max)
Included Features and Optionals
INCLUDED
OPTIONAL
Double Processor
X
FPGA
X
OCR 5Mp Sensor
X
Color Sensor
X
Micro Sd
X
Embedded Illuminator
X
Radar
X
GPS
X
LTE
X
SSD
X
Linux Os
X
Traffic Light Violation Sw
Rigel Traffic Analysis
OCR
X
Autoiris
X
Easinstall App
X
Brand Recognition
X
Color Recognition
X
Model Recognition
X
Optical Classification
X
Second Level OCR
X
Speed Estimation
X
HD Video
X
In order to update the firmware please contact
TRAFFIC@tattile.com
, specifying the Part Number of your camera and the version of the firmware currently uploaded on it.