The importance of cybersecurity in the ITS market
Tattile develops and manufactures Automatic Number Plate Recognition cameras (LPR camera) and application software for the ITS and mobility market. It's a high-tech company with a strong international vision, distinguished by the capacity for innovation and collaborative spirit that drives the entire organization. 
Today Tattile is a dynamic, customer-oriented company focused on future vision scenarios, enriched by a young and dynamic management team, dedicated to including cutting-edge technologies in our solutions for the Mobility and Smart City market. 
Over the past few years, Tattile has made cybersecurity a priority and established a dedicated team to enhance our focus on this critical area, driven by the needs and expectations of our market and customers. 
The importance of cybersecurity in our products
Any computer device that is connected to a network becomes vulnerable to cyber-attacks. Therefore, for any software that possibly gets in contact with the Internet or other systems, it is mandatory to provide a secure system right during the first installation. However, these security measures can only be effective if they are constantly updated during system operation. 
Tattile has recognized that the systems in principle, may be subject to and attack through the camera and its communication lines with a server or PC by measures of Cryptolockers, data leaks or service interruption. In the ITS market, cameras are usually mounted alongside or above the road together with the camera cabinet. Hackers, therefore could try to break cabinets and use the cameras as access points for cyber-attacks. Tattile, however, has taken care of that possibility and made their camera design in a way that nothing external can run on them or get access to underlying networks. A second possibility could be a cyber-attack through the customer's PC to take control of the camera data and functions. 
For Tattile as a leading provider of AI driven Intelligent Transport Systems (ITS), cybersecurity of their products always has top priority.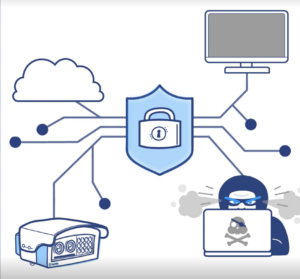 Constantly updating security according to Tattile, how? With DevSecOps and Stark
Stark is developed with a big focus on cybersecurity, using the DevSecOps Methodology, combining Software Development, Cybersecurity and Operations, making products Inherently safe. DevSecOps, automates the integration of security at every stage of the software development lifecycle, from initial design through integration, testing, and deployment. This approach combines software development, cybersecurity and operations.
All Tattile software components are automatically tested under DevSecOps rules so they are 'secure by design', making Tattile products inherently safe. All these factors make Stark the first software platform secure by design, developed to resist the harshest cyber attacks. 
Stay connected with Tattile and find out more in next month's article.