"BAKAD" – Big Almaty Ring Road
Stretching across the vast expanse of Kazakhstan, the "BAKAD" is a state-of-the-art transportation network that encircles the city of Almaty. This massive undertaking aimed to alleviate congestion, improve connectivity, and provide a smoother ride for commuters and travellers alike. Kazakhstan, a country known for its rich cultural heritage and expansive landscapes, recognised the need for advanced infrastructure to support its growing urban centres.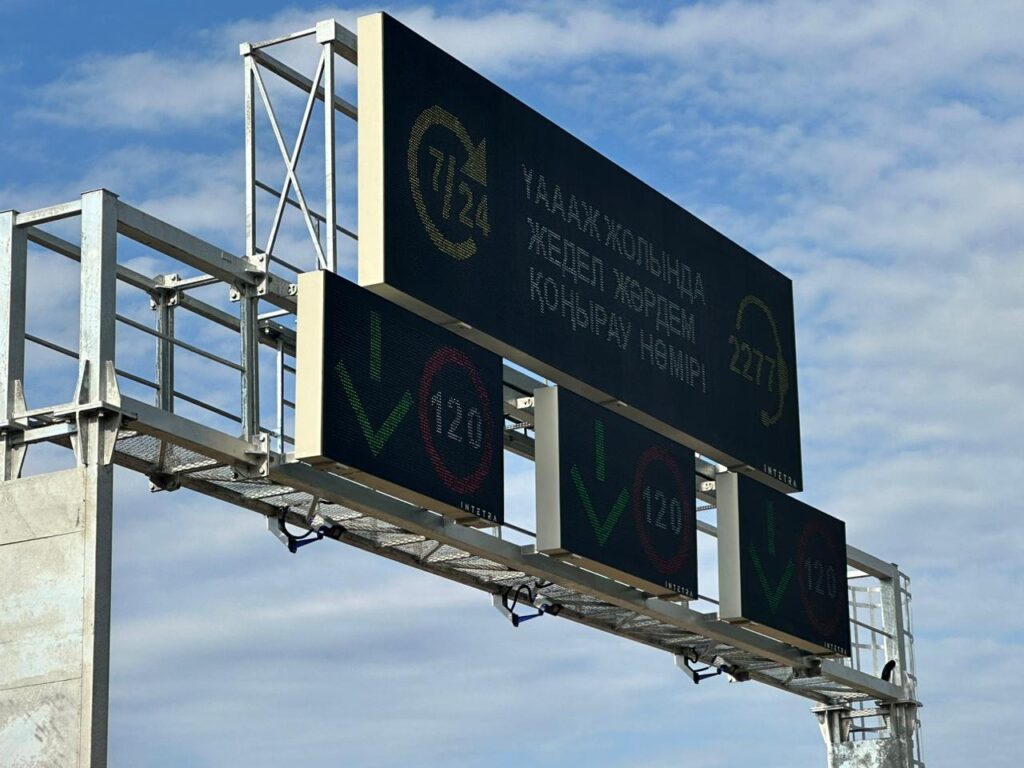 98 VEGA33
 A vital component of the "BAKAD" project is the integration of cutting-edge tolling technology. A total of 98 Tattile VEGA33 cameras have been strategically placed along the road, allowing for efficient toll collection and ensuring a seamless traffic flow. This integration demonstrates the project's commitment to embracing innovative solutions for the benefit of all road users. 
Project Scope: Tolling Free Flow 
One of the project's primary goals was implementing a tolling system that facilitates free-flowing traffic. The use of the Tattile VEGA33 cameras enables vehicles to pass through toll points without the need to stop, reducing congestion and travel time. This forward-thinking approach not only improves the efficiency of the road network but also contributes to a more sustainable and eco-friendly transportation system. 
Integrating the Vega 33 LPR Camera into the system was a seamless experience, thanks to its broad compatibility with the most commonly used transmission protocol and with REST API. This advanced camera delivers exceptional performance and offers a user-friendly integration process, aligning perfectly with the project's requirements. INTETRA Group and FIDELTUS are the visionary forces behind this groundbreaking project. Their expertise and dedication have elevated the Vega 33 Camera to a new level of functionality and ease of use, setting a new standard in security and surveillance solutions. 
The "BAKAD" project in Kazakhstan stands as a testament to the transformative power of visionary infrastructure development. As the country looks ahead to a future marked by connectivity and progress, the "BAKAD" remains a shining example of what can be achieved through dedication, innovation, and a shared vision for a better tomorrow.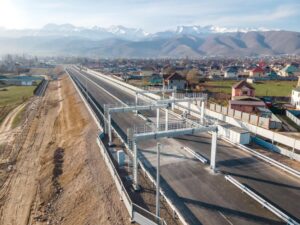 Vega 33 Camera: Pinnacle of Performance in the Vega Family Range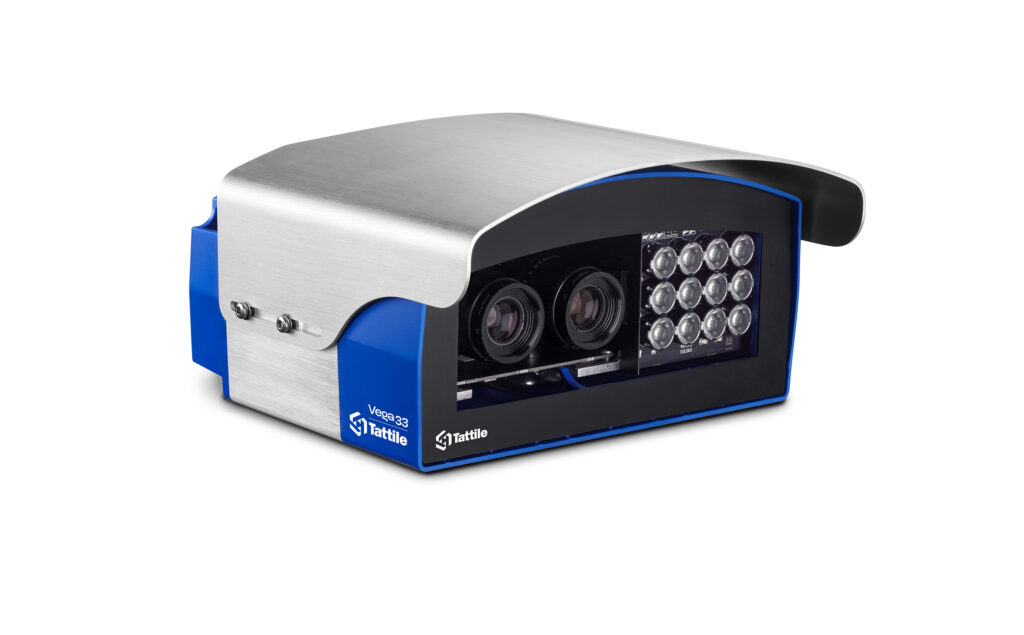 In the ever-evolving world of security and surveillance technologies, the Vega 33 Camera has emerged as the most high-performing product in the renowned Vega family range. With a host of cutting-edge features and unprecedented power, this camera stands out for its ability to handle up to 120 transitions per minute, effortlessly adapting to the most demanding applications. 
One of the flagship features of the Vega 33 Camera is its extraordinary ability to detect moving vehicles at high speeds. With an incredible detection range of up to 180 km/h. This makes the Vega 33 Camera the ideal solution for use in contexts where speed is critical, such as highways and high-traffic roadways. 
Stark: The Technological Heart of Vega 33 Camera
 The Vega 33 Camera is equipped with the powerful Stark system, which powers its remarkable image processing and license plate recognition capabilities. This advanced technology allows the camera to analyze and interpret images with unparalleled accuracy and speed. This enables the Vega 33 Camera to identify vehicle license plates in real time, regardless of the plate format or language used, ensuring a license plate reading accuracy exceeding 99%. 
Seamless Integration with REST API Standard
In addition to its outstanding performance, the Vega 33 Camera offers a user-friendly and seamless integration process with the REST API standard. This means that incorporating this advanced camera into existing systems and applications is a straightforward and efficient process. The Vega 33 Camera is easy to integrate with other systems using REST API, which can be used for security or surveillance purposes. This makes it an efficient solution for businesses and organizations, allowing users to monitor their premises and keep their assets safe. The camera's compatibility with REST API is a valuable asset for any business or academic setting that requires reliable and secure surveillance technology. 
This compatibility allows for smooth communication between the Vega 33 Camera and other devices and software in your network, enabling you to create a comprehensive and cohesive security or surveillance solution. Whether you are a technology enthusiast or an IT professional, you will appreciate the simplicity and efficiency of integrating the Vega 33 LPR Camera into your existing ecosystem. 
In summary, the Vega 33 Camera is a powerful product of the Vega family range, delivering outstanding performance in license plate detection and reading. With its capacity to handle high volumes of transitions, recognize plates at high speeds, and ensure exceptional accuracy, this camera is the ideal choice for security and surveillance applications that demand high-level performance. Whether for domestic or international applications, the Vega 33 Camera proves itself equal to the challenges and delivers impressive results.