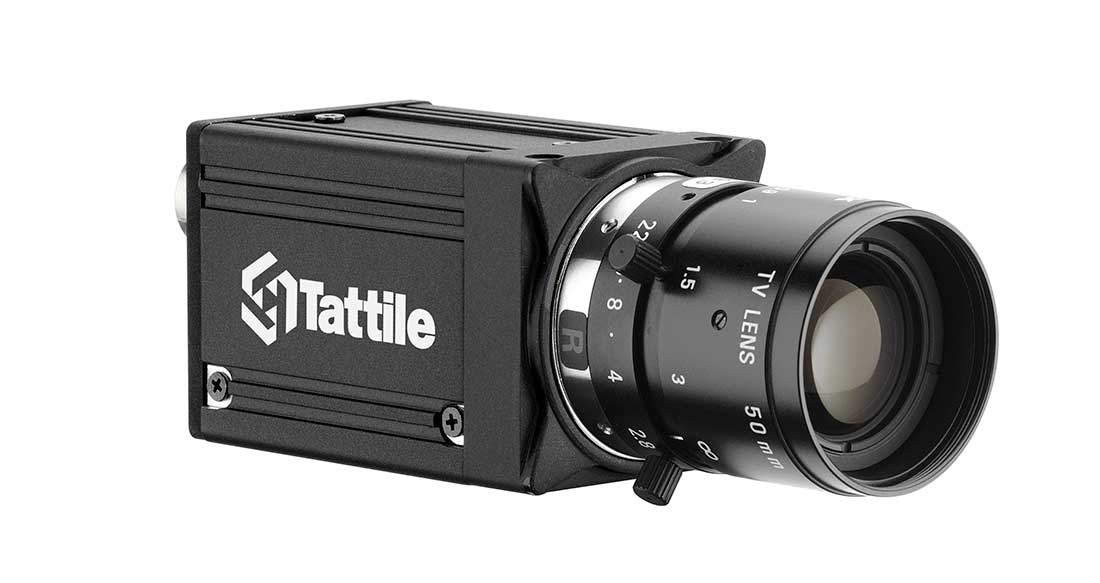 Area Camera TAG-5
GigE High Performance Area Camera TAG-5 Series
The TAG-5 is an area-scan CMOS GigE Camera, developed to meet the main requirements Machine Vision market.
Available in different resolutions from VGA to 4 MegaPixels, in both monochrome and color versions, TAG-5 is fully compatible with GigE Vision and GenICam standards, for a rapid software integration in the vision systems.
TAG-5 is characterized by a high frame rate: up to 300 fps for VGA version. This makes it perfectly suitable for applications in which the speed is an important feature.
The extremely compact design (only 34x34x54 mm) and Power over Ethernet supply (PoE) allow a quick and easy installation, at any inspection point.
The camera is equipped with:
1 RS232 serial port
1 digital input
1 digital output
Key points
Area Scan Global Shutter CMOS technology
Resolution from VGA to 4MP
GigE Vision and GenICam compliant
Easy cabling with Power over Ethernet (PoE)
High frame rate up to 300 fps with VGA sensor
Multiple Strobo Output for lighting control
ROI to reach higher frame rate
Compact size of 34x34x54 mm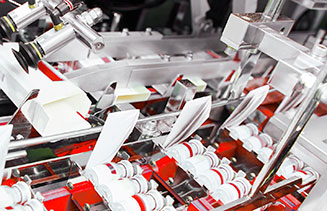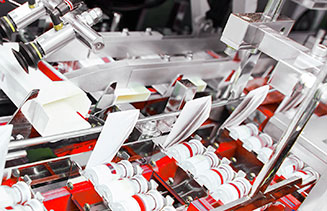 AOI
Web Inspection
Print inspection
Pharmaceutical
Packaging
TAG-5
The TAG-5 is the new-generation GigE camera platform for Industrial application. It is available in 3 resolutions: from VGA with a frame rate of 300 fps up to 4 Megapixels with a frame rate of 22 fps; all resolutions are available with mono and color sensors.
CMOS Sensor
Based on advanced global shutter CMOS technology and GigE Vision protocol, the TAG-5 will fulfill your application requirement. The frame rate of the camera can be even increased thanks to the windowing features; in fact, the TAG-5 can capture only a portion of the image sensor allowing higher frames rate for smallest region of interest.
GigE Vision PoE
Thanks to the GigE Vision standard protocol, it does not require the use of any frame grabber, and the camera can be easily interfaced to embedded and PC-based vision system. The TAG-5 supports IEEE 1588 precise time protocol, enabling accurate synchronization with multi-camera acquisition In addition to the standard 24 VDC power supply, the camera can be powered by PoE (Power over Ethernet) for easy cabling.
I/O
The camera offers a rs232 serial port, one input and one output opto-isolated.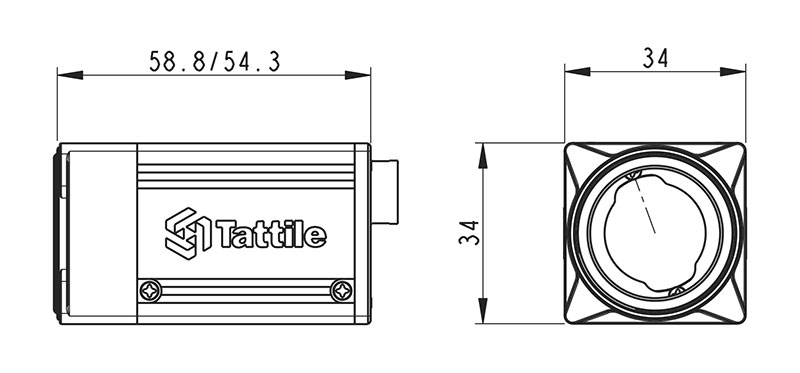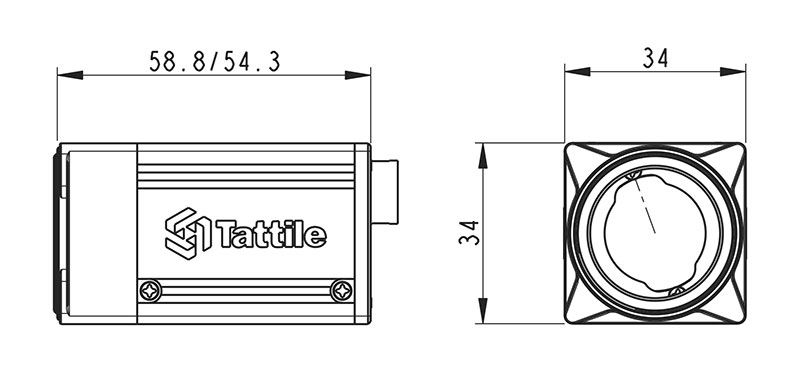 RESOLUTION
640x480
640x480
2048x1080
2048x2048
Frame rate
300 fps
298 fps
44 fps
22 fps
Sensor type
1/4" CMOS
1/3" CMOS
2/3" CMOS
1" CMOS
Sensor model
PYTHON300
CMV300
CMV2000
CMV4000
Pixel size (μm)
4.8 x 4.8
7.4 x 7.4
5.5 x 5.5
5.5 x 5.5
Lens
C-mount
Type
Color
Mono / Color
Mono / Color
Mono / Color
Shutter
Global shutter
Interface
GigE Vision
Sync
External trigger / Ethernet / Free run
Digital inputs
1 PNP protected
Digital outputs
1 open collector protected
Strobe
4 channels
Serial port
RS232
Power supply
+24 VDC / PoE
Power consumption
3.8 W
PoE
IEEE 802.3 af
Dimensions
34x34x54 mm
34x34x54 mm
34x34x59 mm
34x34x59 mm
Weight
115g
Internal Protection
IP 42
| | |
| --- | --- |
| F01552 | 640×480 298 fps mono |
| F01553 | 640×480 298 fps color |
| F01603 | 2048×1088 44 fps mono |
| F01604 | 2048×1080 44 fps color |
| F01554 | 2048×2048 22 fps mono |
| F01555 | 2048×2048 22 fps color |
| F01699 | 640×480 300 fps color |