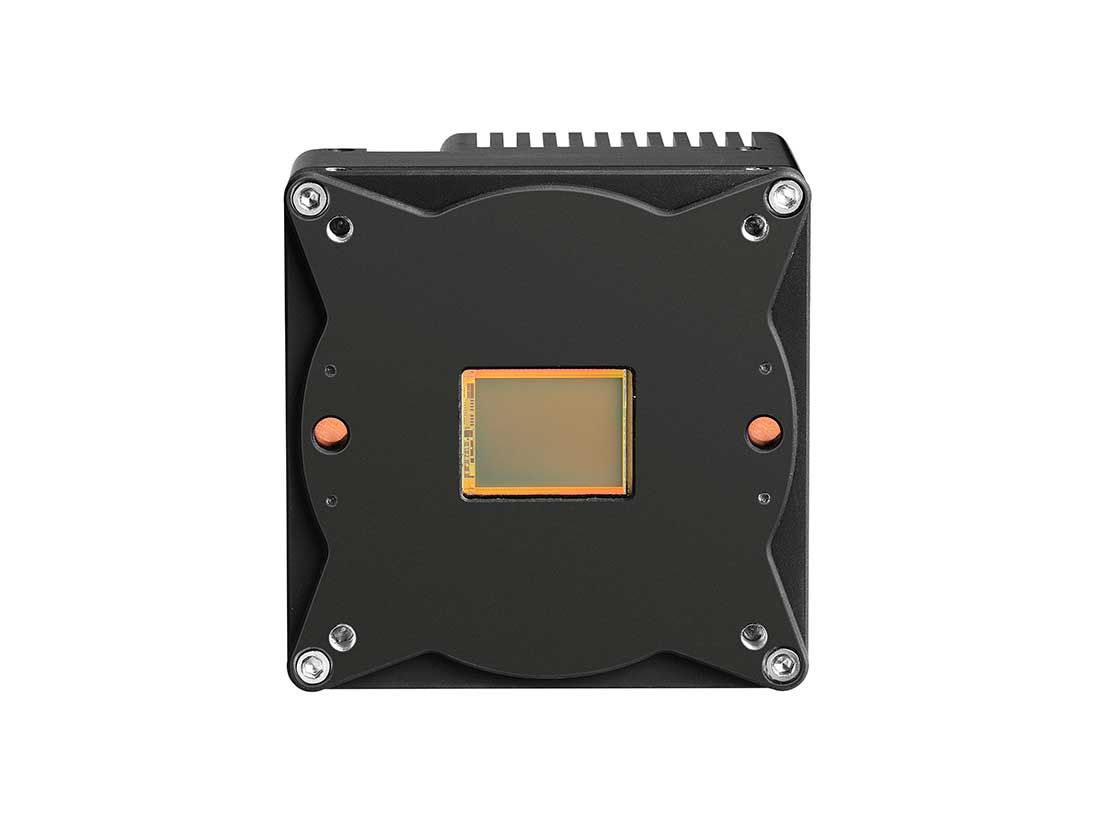 Smart Camera S12MP
Ultra High Resolution Smart Camera S12MP Series
The S12MP is an high performance Smart Camera designed to meet the most complex Machine Vision requirements.
S12MP features a very high processing capability and a sophisticated technology in a product with a small footprint.
It features the 12 MPixel CMV12000 CMOS image sensor and Xilinx Zynq® 7030 series SoC; this exclusive combination of sensor and Zynq architecture enables the S12MP to reach acquisition speeds up to 300 frames per second (fps) at full resolution.
In  fact,  the  Smart  Camera  is  based  on  a  powerful  Image  Processing architecture, the Xilinx Zynq 7030 which consist of a Kintex FPGA with 125 K elements allowing images to be acquired and pre-processed at very high speeds, and an ARM Cortex-A9 Dual Core 667MHz processor that processes the data and performs the controls required by the application.
The combination of full programmable Processor and FPGA decreases the work load and complexity of the CPU which can be exclusively devoted to data analysis. On-board image storage in the S12MP is up to 32 GB, thanks to a built-in SD card.
The S12MP is based on Linux O.S., making possible to develop Vision Applications with Tattile software or third parties  libraries / software.
The  S12MP  is  equipped  with  a  GigE  Server;  data  and  image management  of  the  S12MP  can  be  done  using  the  GigE  Vision standard protocol, for an easy and quick integration.
All communication interfaces are handled by FPGA, in order to ensure "real time" management.
Key points
Powerful image processing: Dual Core Cortex-A9 processor and Xilinx Kintex 125 Kle FPGA
Ultra High-resolution: 12 Megapixels global shutter CMOS image sensor
Amazing high-speed: 300 frames per second at full resolution
Programmable FPGA for image acquisition and preprocessing
Open system with Linux O.S.
Complete interface and communication capabilities: Gigabit Ethernet and digital I/O
GigE Server on-board for GigE Vision protocol management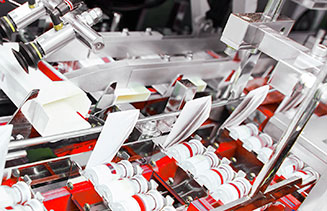 2D&3D analysis
Measurements
Semiconductors
Pharmaceutical
Surface Inspection
Architecture
The fast acquisition and processing of high-resolution images requires a powerful electronic architecture. The S12MP Smart Camera features a Dual Core Cortex-A9 667MHz CPU and an Xilinx Kintex 125K Logic Cells FPGA working closely together. Thanks to Tattile's technology based on FPGA, this smart camera can guarantee the real-time execution of critical functions such as image capture, image pre-processing and I/O
Ultra High-Speed
With a 12 Megapixels resolution and a speed of 300 frame per second, S12MP Smart Camera opens new horizons for your applications.
The frame rate of the camera can be further increased thanks to the windowing features: capturing only a portion of the sensor allows higher frame rates for smaller regions of interest.
FPGA
The image acquisition and image preprocessing are performed by dedicated FPGA in real time.
It is also possible to program the FPGA for image preprocessing.
Open System.
Thanks to the use of Linux O.S., it is possible to develop Vision Application with Tattile software or third parties library / software
Interface and Communication
The integration of the S12MP Smart Camera is made easy by the full-featured set of interfaces available: Gigabit Ethernet, 2 inputs LVDS, 2 outputs LVDS.
GigE Server
Data and image management of the S12MP could be done by GigE Vision standard protocol, for an easily and quickly integration.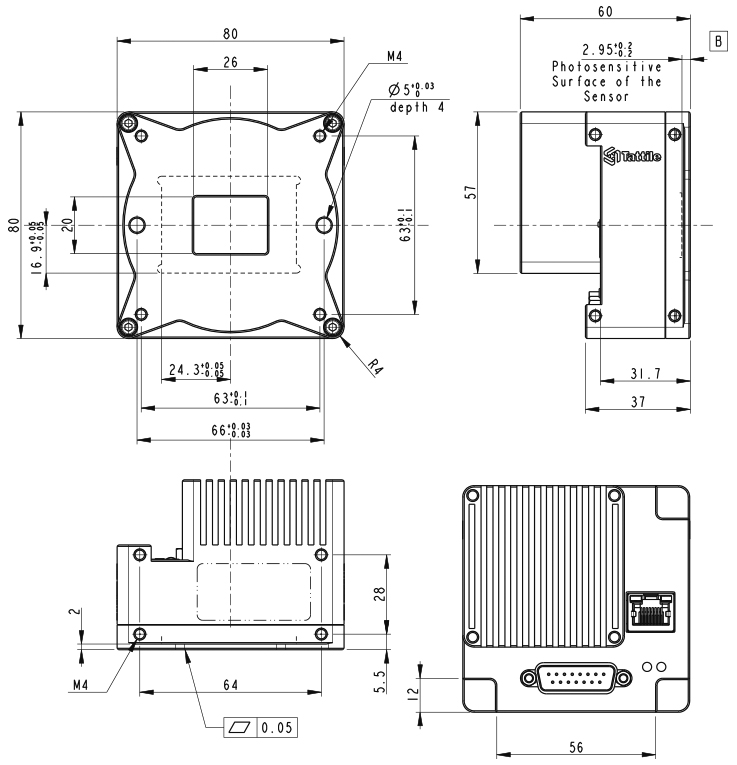 | SPECIFICATION | VALUE |
| --- | --- |
| Resolution | 4096 x 3072 pixels |
| Frame rate | 12MP 4096x3072@300 (10bit mode) |
| Sensor type | CMOS Global shutter |
| Sensor model | CMOSIS CMV12000 |
| System architecture | Xilinx Zynq 7030 |
| CPU | Dual core ARM Cortex-A9 667 MHz |
| System RAM | 1 GB DDR3 |
| FPGA | Xilinx Kintex 125K LEs |
| FPGA-CPU interface | High Speed Amba bus internal to chip (10Gbit/s every channel) |
| Storage | Secure Digital 8 GB (up to 32 GB) |
| Digital inputs | 2x LVDS |
| Digital outputs | 2x LVDS |
| Interface | Gigabit Ethernet |
| Lens | F-Mount |
| Operating system | Linux |
| Power supply | 12 VDC ±10% |
| Power consumption | ~ 12W |
| Operation temperature | 0 to 45°C |
| Dimension | 80 x 80 x 60 mm |
| | |
| --- | --- |
| F01835 | S12MP Smart Camera |
| T19014 | 'F' Mount  Lens Adapter |
| T19600 | Lens Adapter Support |