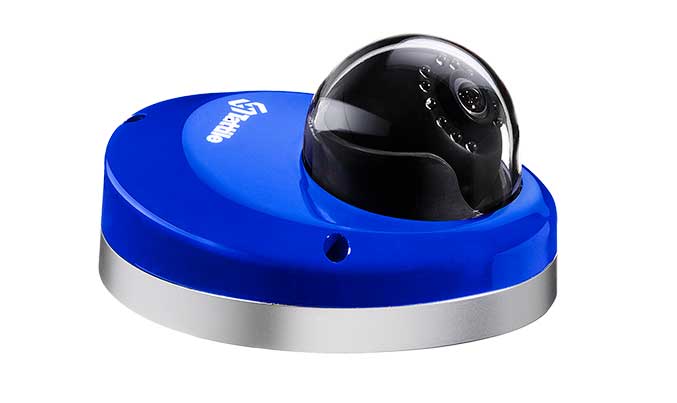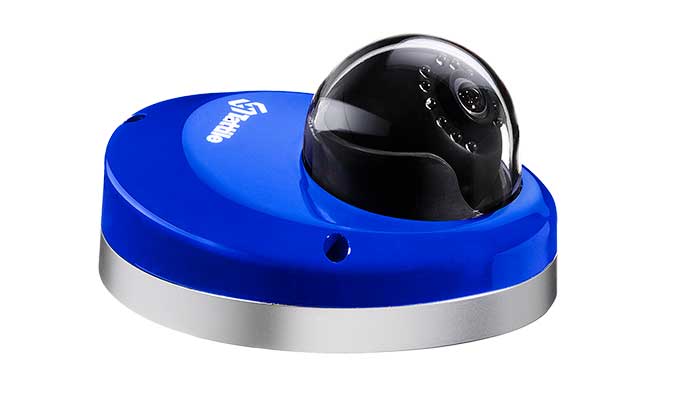 Kepler I
The Kepler I is the new range of Tattile smart cameras based on embedded artificial intelligence (AI).
Based on a deep neural network, Kepler I represents the evolution of the CCTV powered by video analytics. The video analytics processing is resident (embedded) on the camera itself allowing the deployment of smart AI (Artificial Intelligence) distributed systems.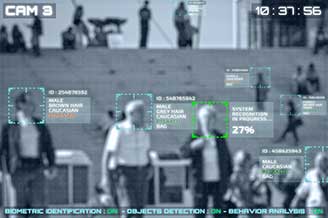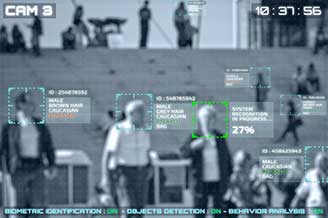 Railway
Enhanced Driver Only operated train (DOO, DCO)
Seat occupancy evaluation
Forward facing camera application
  Retail
Heat Map and dwelling time
People counting & face recognition
People profiling for DOOH and digital signage application
Queue estimation
Next generation Tattile Intelligent Cameras paves the way for camera embedded video analytics
With the growing abilities of vision systems and the trend towards embedded systems, demands have raised for AI (Artificial Intelligence) based systems capable to monitor every aspect of everyday life with video analytics technique. The rail industry and the retail market increasingly ask for the ability to introduce a higher level of intelligence into previously dumb IP and CCTV cameras, to provide enhanced camera control, and to offer additional functionalities with easy access and installation.
Tattile has embraced these latest breakthroughs and has developed the new smart camera: Kepler I.
The new camera range represents the state of art of the AI (Artificial Intelligence) cameras with embedded video analytics. "Kepler I" goes beyond a pure standard CCTV camera interfaced to a centralized video analytics server and offer functions with a level of integration which cannot be found elsewhere on the market.
The camera embeds a neural network based on a deep learning approach, enabling all the features of a distributed video analytics environment.
Cameras are a genuinely next-generation product line that makes the step from a standard camera to a full autonomous intelligent camera. A single platform able to manage different scenarios in different sectors based on an embedded deep learning processing technology capable to provide complex results with real time performances.
Kepler I can be used in railway applications to:
Improve passenger comfort providing hints to locate and minimize overcrowded coach (seat occupancy based on AI & video analytics processing)
Passenger profiling and statistics
Monitor passengers during boarding operations to minimize incidents (train to platform interface, trap and drag detection, yellow line, driver only operated train, driverless train)
Passenger and object monitoring to identify potential threats (abandoned, lost objects)
Track monitoring in high speed applications (forward facing camera)
Kepler I can be used in retail market to:
Generate a Heat Map and dwelling time statistics (people in a region of interest – time)
Customer count and queue evaluation (people in a region of interest – space)
People profiling application (DOOH application)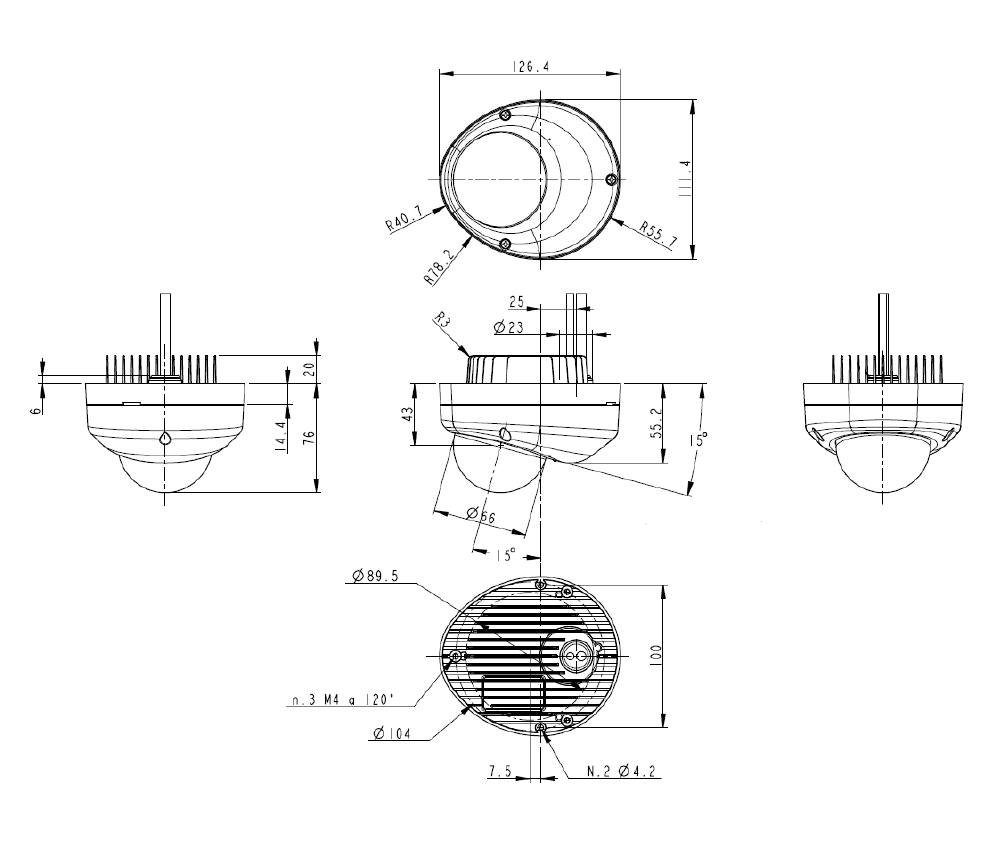 Software features and performances
Image sensor
FHD 2K CMOS 1/2,5" Sensor
Video streaming resolution
FHD 1920 x 1080 pixel
Minimum Illumination
Color ≤ 0.1 lux
Dynamic Range
HDR (High Dynamic Range) 100 dB
Shutter Time
1/100'000 sec to 1/3 sec (@50Hz power line synchronization)
Exposure Control
Exposure compensation, AGC, Shutter speed
Viewing angle (Horizontal/Vertical)
Fixed lens: °90°/60;
Pan/Tilt/Rotation Angle (Manual)
Pan ± 15°C, Tilt: 0°÷ 90°, Rotation steps of ± 45°
VIDEO AND AUDIO
Video Compression
H.265/HEVC, H.264 (Main/Baseline Profile) (MPEG-4 Part 10/AVC) (ISO 14496/10), JPEG/MJPEG, MP4 Video Bit Rate: 32Kbps ~ 15Mbps
Resolution
1920x1080, 1280x720, 1024x576, 720x480, 704x576, 640x480, 640x360, 352x288, 320x184

Frame Rate
up to 60 Fps @FHD, HDR
Multi Streaming Capability
Up to 3 independent simultaneous video streams @60Fps, configurable in resolution, frame rate, codec, bandwidth/quality:
• 1th stream: FHD, 60Fps, H265/H264
• 2nd stream: 720p, 30Fps, H265/H264
• 3rd stream: 1024x576, 30Fps, H265/H264/MPEG

Up to 4 independent simultaneous video streams @30Fps, configurable in resolution, frame rate, codec, bandwidth/quality):
• 1th stream: FHD, 30Fps, H265/H264
• 2nd stream: 720p, 30Fps, H265/H264
• 3rd stream: 720p, 30Fps, H265/H264/MPEG
• 4th stream: 720p, 30Fps, H265/H264/MPEG
Overlay
Programmable Native Image Overlay, OSD (on screen display on adjustable position)
Image Settings

Compression, Color, Brightness, Sharpness, Contrast, White balance,Exposure control, Exposure zones, Backlight compensation, Fine tuning of behavior at low light, Wide Dynamic Range - dynamic contrast, Text and image overlay, Privacy mask, Mirroring of images
Storage
Built-in SD slot for local recording, (upon request Industrial SD Flash, MLC - High speed Class 10 X2, up to 128GB)
Audio Mic
Built-in Cardioid sensitive field microphone 30÷16KHz
Audio Codec
G711 (ITU-T/Rec G711), G726 (ITU-T/RecG726) , AAC (ISO 14496-3) Rate Audio 64Kbps (G.711) Protocols RTP/RTSP, independent or video-embedded audio track
NETWORK
Supported Protocols
IPv4/v6, TCP/IP, HTTP/HTTPS, SSL/TLS, QoS, S/FTP, TFTP,CIFS/SMB, SMTP, UPn/UPnPTM, PTM, SNMP v1/v2c/v3 (MIB-II), DNS, DynDNS, S/NTP, RTSP, RTP, TCP, UDP, IGMPv3, RTCP, ICMP, DHCP (opt. 66, 67, 81), ARP, SSH, RTCP (IEC62676)
Protocol Interface
Management: Onvif profile S; Diagnostic & configuration SNMP / Web Interface
Authentication
IEEE 802.1X
Network Port
10BASE-T/100BASE-TX (M12 D-Code Female)
GENERAL
Power Requirement
IEEE 802.3af compliant (PoE system) Type 1 Class 2 (allows basic video analytics function);
Upon request independent power feed 24Vdc EN50155
Power Consumption
10W with algorithms enabled
Operating Temperature
Class TX EN 50155: -40°÷70°/85°C x 10 min
Operating Humidity
< 75% R.H. yearly average (95% R.H. max 30 consecutive days/year)
Standard compliance
IEC60571, EN 50155, EN 50121-3-2, EN 45545-2 (HL3)
Colour Finishing
Powder coating UV resistant(2 paint components, standard colour Black RAL 9005, Silver RAL 9006, White RAL 9003)
Dimensions
111.4mm (W) x 126.4mm (L) x 76mm (H) (w/o heatsink)
111.4mm (W) x 126.4mm (L) x 96mm (H) (w/ heatsink)
Housing, Weight
Aluminium and polycarbonate, total weight 620g
Ingress Protection
IP67 EN60529
Vandal resistant
IK10
Conformity
EN 50155, IEC60571, EN 45545-2 (HL3)
On-Board Video Analytics
Camera standard solution is video analytics-ready.
Video analytics algorithms development and availability to be discussed and licensed under request.
RELIABILITY
MTBF (Mean time between failures)
>100.000 hrs @ MIL-HDBK-217F notice 2 GF 2014, 25°C
In order to update the firmware please contact
TRAFFIC@tattile.com
, specifying the Part Number of your camera and the version of the firmware currently uploaded on it.